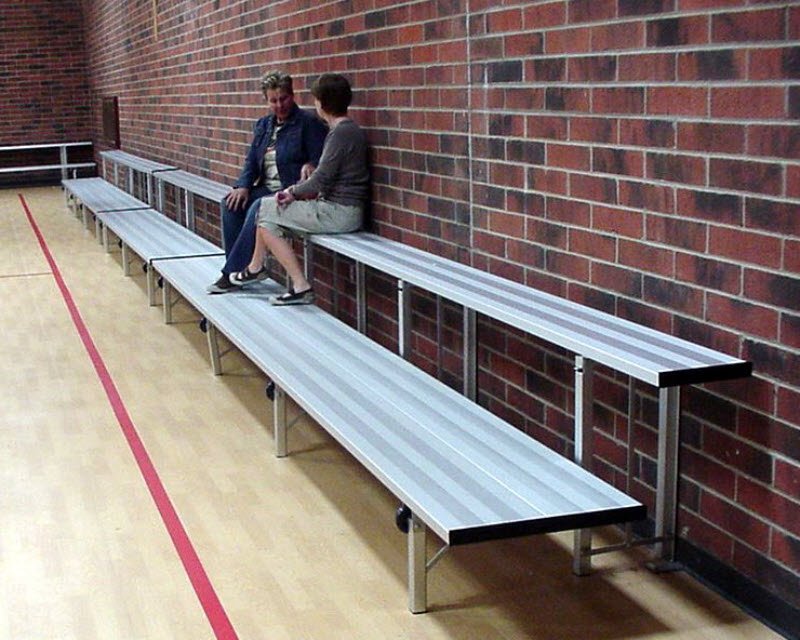 Hide-A-Bench®
A space-saving, patented fold-away aluminum bench, Hide-A-Bench® units are available as either one or two tier folding benches, intended to permanently attach to most flat surfaces. The benches extend less than 6" from the wall while in the fold up position.
Two tier units require less than 38" of floor space when fully extended; one tier units require less than 15". Hide-A-Bench® can be quickly and easily extended and retracted by one person. Units are available from 9' up to 21', in 3' intervals, with custom sizes also available. The standard finish of the bench is anodized aluminum. Custom powder coated colors are available.
U.S. Patent Numbers 5819670 & 5655459
1 Year Limited Warranty
1-Tier Version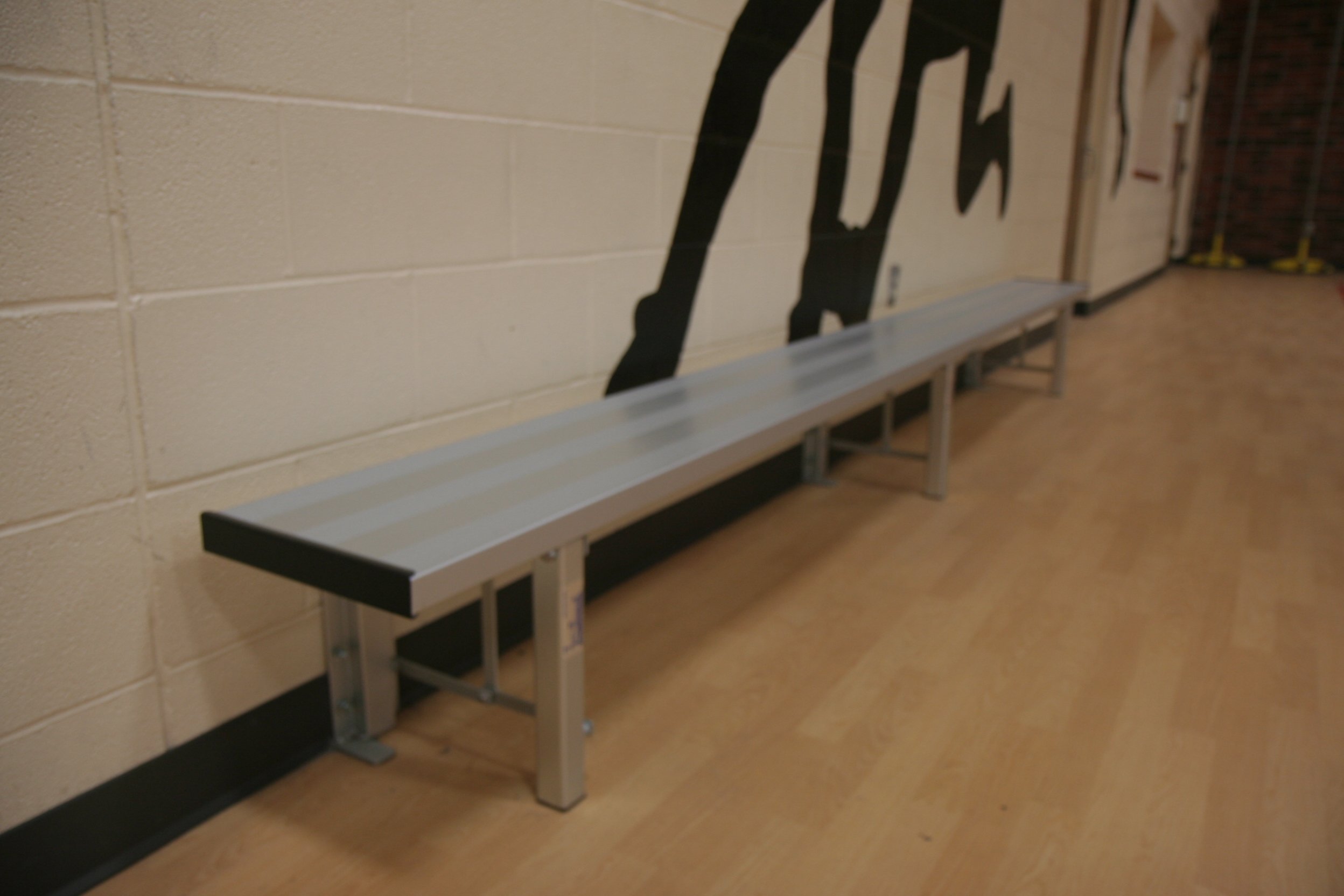 2-Tier Version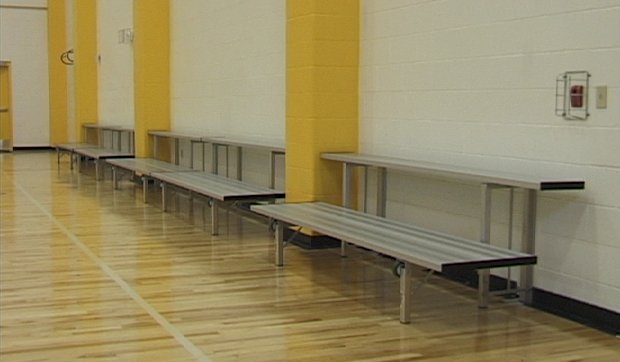 Looking for a space saving bench solution?