Benches
Our sturdy aluminum benches are available in a variety of lengths and styles. Typically found in dugouts, locker rooms, or placed for miscellaneous seating, our benches can be embed into the ground, anchored to concrete, rest on wooden sills, or rubber foot pads.
Have a unique bench design request? Our standard designs can be custom fabricated to adjust seat height, length, or depth and don't forget to check out our patented Hide-A-Bench® space saving design.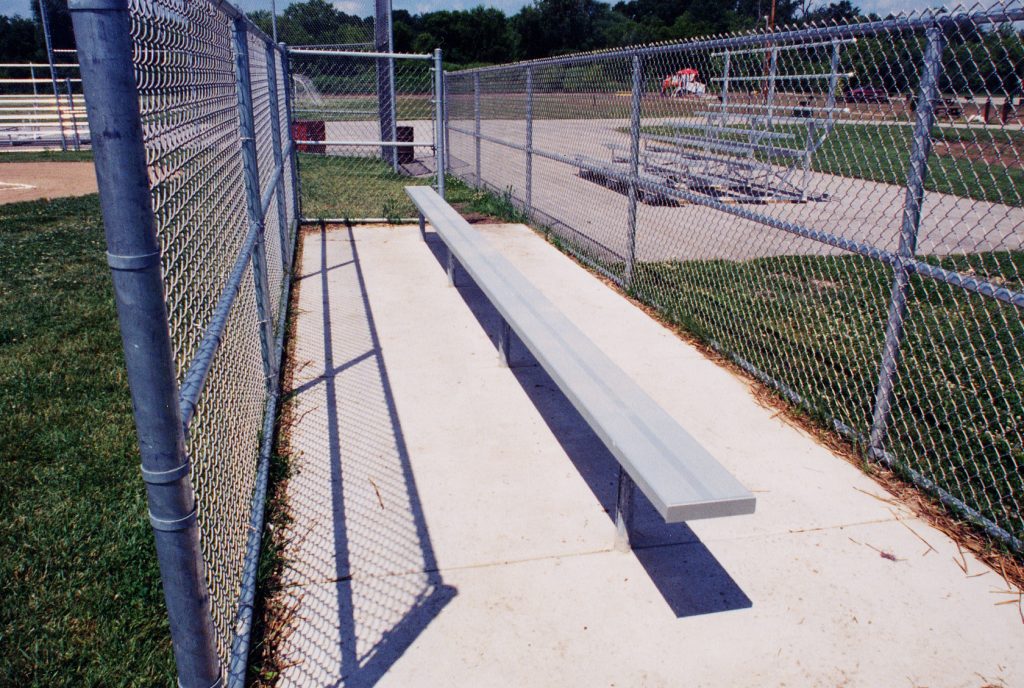 Dugout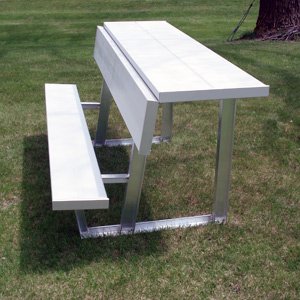 This is our specially designed bench for dugouts. Dugout benches differ from Player Park benches in that they have an additional shelf of plank.
You can order this with single or double wide shelf using 2×12 and 2×10 planks or combination of to reach a desired seat or shelf width.
Team Locker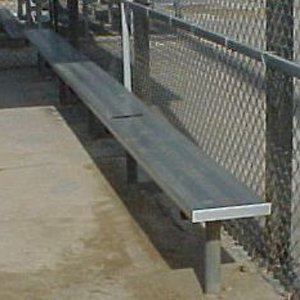 Team Locker Benches only have the seat to sit on. You can optionally retrofit a team locker bench to have back rests using our bolt on back rest supports.
For installation, benches can be ordered as moveable, surface mount (typically anchored), or embedded into concrete via lengthening the supporting leg to reach a desired depth.
Let's find a solution that fits your bench seating needs!