Elevated Bleachers
Our Elevated Bleachers provide better viewing for your spectators. All of our basic Elevated Bleachers are 8" Rise & 24" Run, 30" Elevation, include (2) 2"x10" Mill Footboards, 2"x10" Anodized Seats, Riser Enclosure on all rows, Aisles with handrails & Colored Nose Markings, Walkway, Step Sets, and Chain Link Guardrail System. We also have other elevations and rise and runs that are readily available.
For ADA requirements we add a ramp(s) to your spacing needs. We offer Straight, U-Shape, Z-Shape, and L-Shaped ramps. We add our special notches for persons with handicaps or special needs.
If you wanted your patrons to be able to walk under your bleacher you would have to buy an "I" Beam style. Not with our new "Spectator Convenience Corridor" option! We have designed a walk under so that your patrons can exit from a Vomitory exit in the bleacher instead of walking to one end. It allows your patrons to walk under the bleacher instead of around it and protect them from the weather elements.
Take a look below!!
We will gladly design your bleacher to your needs. No job is too difficult, we love challenges!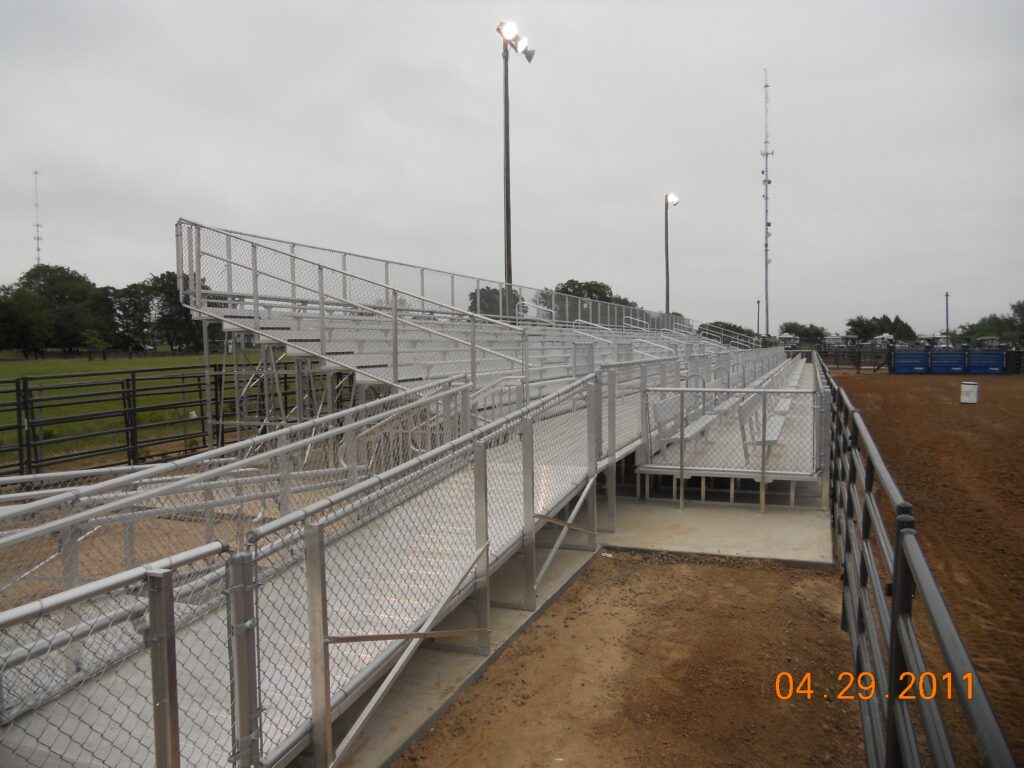 Spectator Convenience Corridors with Vomitory Egress Steps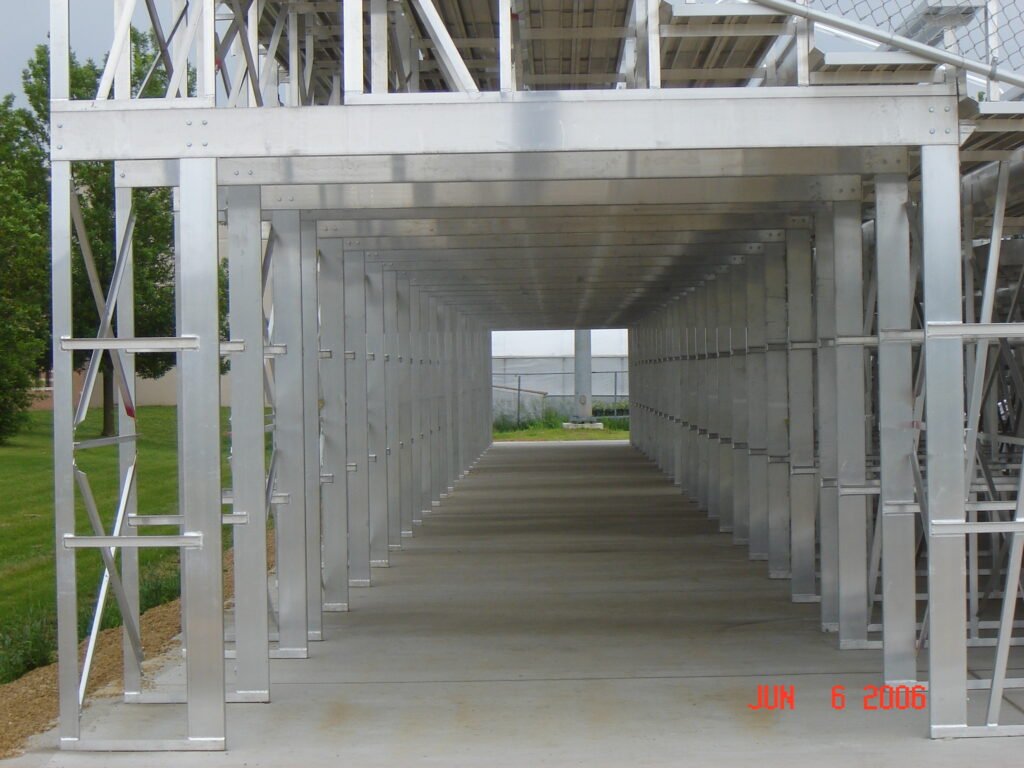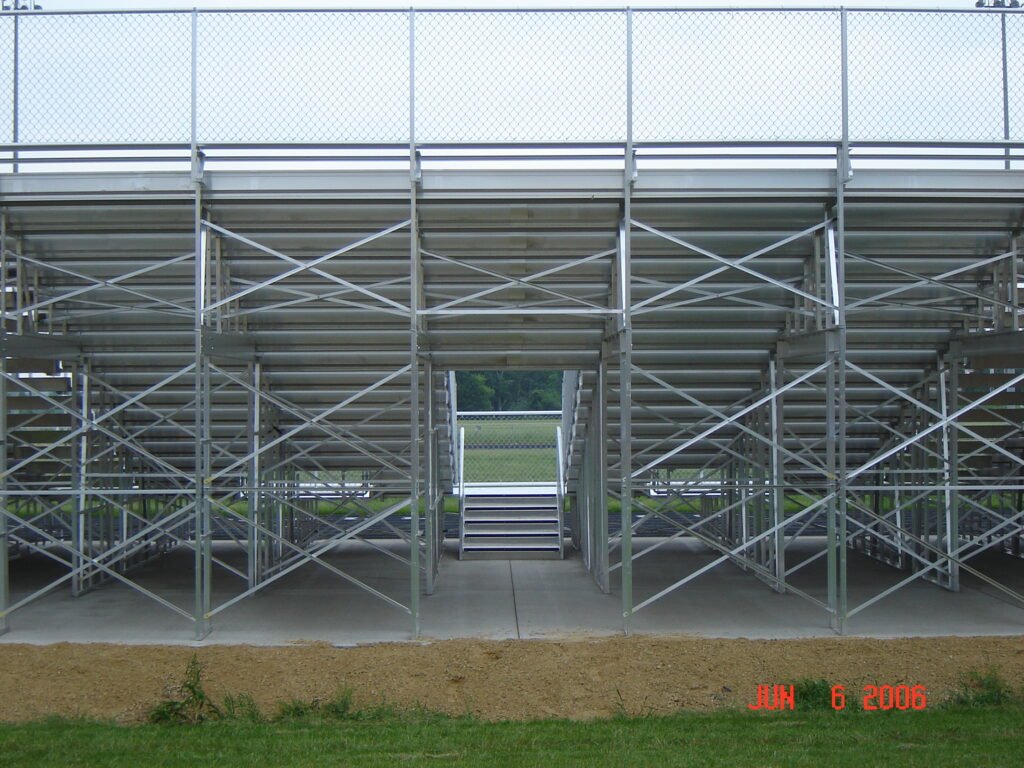 The spectator convenience corridor is a great way to improve spectator traffic flows across your seating area by flowing traffic below the framing, especially when combined with a central egress vomitory. Alternatively, these corridors are often used as a great additional storage facility when closed or fenced off.
Gallery
Let's find a solution that fits your spectator needs!